How to be the best on a date when you're over 50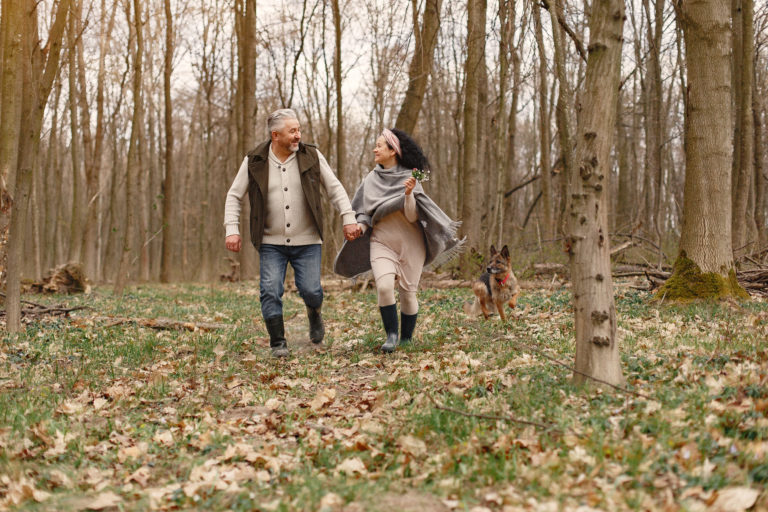 Meeting a special someone decades ago was not as difficult and complicated compared to today's dating scene. The modern scene requires adaptability to new trends such as technology, dates that come and go without any explanations, and complicated relationship statuses such as friends with benefits, flings, or mutual understandings.
However, there are still effective ways to attract a romantic partner for a serious relationship.
1. Embrace the Online Dating Game
You may already have the notion about scammers, catfishes, or posers in online dating; that's why you never bothered to sign up for one. Now you don't have to worry much about it because advanced technology lets dating sites or apps verify their users.
You will feel safer to know that you are talking with a legit person that's on the display picture. Additionally, it is also advisable for you to go for the paid registration. There, you will rarely meet people who will pay the said feature for just one-night-stands or casual hookups. More likely, you will match with those who also have more serious intentions.
2. Traditional Dating Never Grows Old
Organizations, book clubs, coffee shops, morning walks—these are only some of the healthy ways to meet your potential mate. When you make your social life active and expand your network, you will have more options for a date. Plus, you will have the common hobbies and interests that will deepen your bond.
3. Don't Take Rejection Personally
Most of the time, people have personal issues; that's why they tend to pull away from the connection. These may pertain to financial or emotional aspects. Some aren't also tough enough to let their date know that there are just no sparks in the connection, or they already like someone else.
Prepare yourself mentally and emotionally to the possibility of being ghosted or taken for granted, and always keep your options open unless you are already committed.
4. Leave the Excess Baggage
New relationships should be about creating new and beautiful memories with your partner. Don't let sad childhood or failed relationships in the past ruin what's right in front of you.
5. Know What You Want in Your Relationship
What went wrong in your past relationships? What works better for you? To avoid getting your heart crushed all the time, it is essential to consider shared values and common goals with your new person before investing too much.
6. What Men in Their 50s Look for in a Woman
These high-quality men keep vital standards that are more to the superficial. They want to play a huge role in a woman's life because they want to feel important. They care and also want to be cared for. Most mature men believe that they should provide for their partners. It runs in their masculinity.
Unlike young guys, they don't want to play around. Meaningful and committed relationships matter to men in their 50s. They also love to spend more fun and romantic moments in this time of their lives. So expect to be treated to an expensive vacation, fancy restaurants, or any romantic activities all the time. They have all the resources, and they will spend them on you.
Last but not least, they value intelligence. They want a woman that can cope up with their knowledge. You don't have to know everything they know; you just have to be interested enough in intellectual conversations and throw relevant questions.
7. Dating Red Flags to Look Out For
Cyber-criminals are all over the Internet looking for prey. Since they know that you are already in a comfortable status, you become one of their favorite targets. Worry less because the signs of them are obvious, and you should strictly abide by these rules.
They never give you information about themselves. Their mystery may excite you, but they're just the bad guys who don't want to be caught. They'll want to talk more on the app or phone, but will never show their face even in video calls. This is because they're using fake display photos just to scam you. Lastly, they will rush to be in a relationship with you to take advantage of you sooner.

Anim in mollit consequat aute cillum. Eiusmod tempor ipsum laboris ullamco dolor et et id aliquip cillum sit. Duis Lorem culpa non amet cillum.