The Mingle2 Review That Tells You Everything about the Site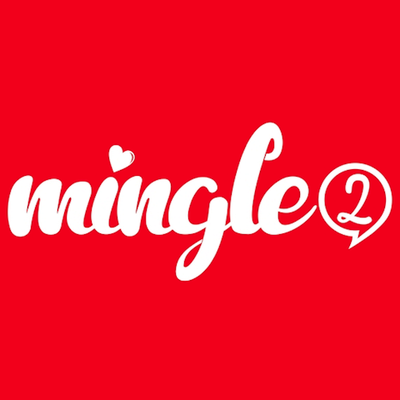 Visit site
Mingle2 is a free dating site with a free mobile app available on both Android and iOS. As it's free, it's one of the most popular adult dating sites in the United States. The website is also quite popular in Australia. However, the platform has some limitations that come with it being free, such as ads running on the website's sides, which users can confuse for profiles.
This review looks at what Mingle2 has to offer its users and whether it's worth your time to sign up and use the website. The review covers profile quality, design and usability, security and support, member structure, pros and cons, special features, matchmaking, and the mobile app.
Member Structure
The profiles on this dating site are not detailed, making it difficult to establish the exact member base. However, estimates indicate that there are around 12 million members worldwide and 22,000 members in Australia. Men are the majority across all age groups on the website.
Mingle2 Sign in/Sign up
It is one of the few dating websites where you can register within a minute – it can take only 30 seconds. Personal information is presented in multiple-choice form, making it easy to input your details. Also, Mingle2 does not need much of your information to become a member. Other members can view all your basic information. In addition to email, there is an option to register through Facebook.
You'll have to put up one photo when signing up, although you can add more photos later. Once your signup is complete and you become a member, match suggestions are automatically shown to you. However, this website has no authenticity verification form apart from through email, making it prone to scammers and fake profiles.
Matchmaking on Mingle2.com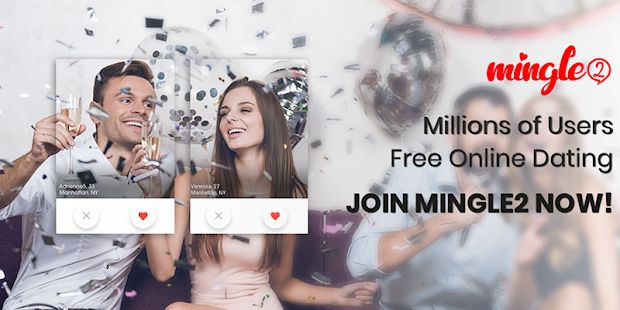 You are encouraged to mutually match other members through features such as the "hot or not" game. Discover members through the search options, which include advanced, basic, by interest, or by who is online. The basic search is straightforward, but you may prefer using the advanced search option to get more precise in your quest. You can use a handful of options to show interest upon finding the people you want to engage. You can send them an email, request to be matched with them, add their profile to your favorites list, or add them to your friends list. There is also the nudge feature, which is similar to Facebook poke. So, you can nudge somebody to show interest.
The matching system on Mingle2 will let you know that someone is interested in you, but the system won't reveal their profile until you also like their profile. Once this mutual match is established, a match notification is sent to each of the parties and the usernames are also revealed.
Profile Quality
Members can fill up their information in less than a minute. Although it is a good thing for people who like websites with quick signup processes, it also means that you'll encounter profiles with scanty information on the websites. The easy and quick signup, coupled with the fact that it's a free website, also encourages many fraudsters to join the platform. Mingle2 does not verify members through any type of profile testing. Members can see your photos for free, just the same way you'll be able to see photos of other members without paying.
Mingle2 Dating App
There is a mobile app for Mingle2, available on iOS and Android. And just like the website, the app is completely free. Therefore, a Mingle2 download of the app is one of the most preferred ways of accessing the dating service. There have been about 5 million downloads of the mobile app.
The mobile version has a more modern and updated interface compared to the website. Besides, the app gives you access to all the services available on the website. You'll find it easier to navigate the chat system through the app than through the website.
Design and Usability
Mingle2 does not have a unique or fancy design. It seems like it was taken from a default website template. On the flip side, it makes the website easy to access and use because everything is straightforward. The main undoing is the numerous advertisements that can distract you when browsing.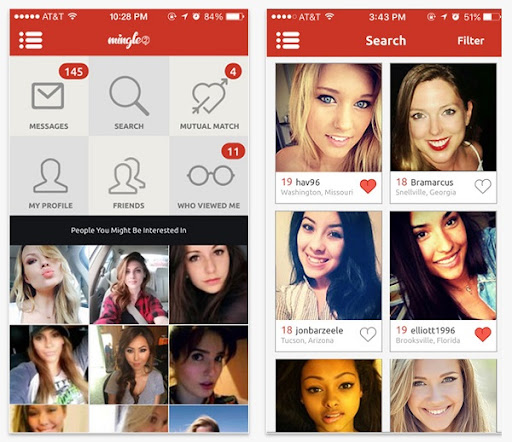 Special Features on SugarBBW.com
Some of the special features available at Mingle2 include:
Mutual match
Multiple and detailed search options
Nudge
Stealth Mode
Security and Support
Mingle2 openly admits that it shares member information with third-party partners who strive to comply with applicable laws. You can block a member you do not wish to interact with, and you can also set limits on people who can send you emails; you can also browse invisibly.
Costs and Prices
29.85 USD for three months or 9.95 USD per month.
47.70 USD for 6 months or 7.95 USD per month.
71.40 USD for 12 months or 5.95 USD per month.
t is a free dating service, and you can therefore access many useful features on the free account. Free users can create profiles, show their friends list, send and receive messages, show testimonials by other users, participate in forums, and add friends. A free account also allows you to see who viewed your profile, send nudges, access unlimited search options, view photos and profiles, use MutualMatch, and instant messaging. You can upgrade your account to get more privileges, like browsing invisibly. The rates are as follows:
Pros
It is completely free.
The site has an active message forum.
Members can set up requirements for contact.
There is a speedy signup process.
Search results only bring completed profiles on the platform.
Cons
There is basic profile information.
It is confusing advertisements.
The site does not have a help section.
There are many reports of scammers and fake profiles.
Real Life Reviews
John Doe.
"I joined Mingle2 out of curiosity because it's free. I was amazed at the good features that a member can use for free, features that you'll have to pay to use on other dating sites. I met a couple of hot girls through the site"
Adam Walker.
"I like using dating services through mobile apps, and that's why Mingle2 was enticing. The quick signup process makes it convenient to join. There are many fake profiles and scammers, though, so you have to be careful with profiles that look suspicious"
Kelly Anderson.
"I joined Mingle2 because it is popular and, therefore, can get a match easily through the service. Besides, it serves the interests of people across all demographics. Whether you are seeking senior dating or want to meet some young singles for fun, Mingle2 does it"
Is Mingle2 Legit?
Mingle2 is a legit dating website. Previously known as JustSayHi, Mingle2 operates under their parent company Minglenet.
How Does Mingle2 Work?
Mingle2 works just like any other regular dating site. Sign up, create an account, and log in to Mingle2 every time you want to use the service. Registration is quick. You can then search for members, communicate with them, and plan for dates through the website. With a large active community, finding people to chat with is easy.
This dating service has a detailed search option. For example, you can search members by username or search by who is online. Your profile should have at least the basic information filled up for it to show up in search results. You can play the "hot or not" game as a way of matching up with people you like. Voting a "yes" or a "maybe" prompts the system to present your profile to the other user the next time they log in to Mingle2. You can access Mingle2 both on desktop and on mobile through the app. The mobile app is available both on iOS and Android.
Experts Conclusion
Mingle2 is a good choice for anyone who doesn't want to spend money on a dating service yet access the most important website features. However, it comes with some disadvantages, such as the frequent advertisements and a high number of fake profiles on the website.
FAQ
How to Contact Mingle2?
The easiest way to contact Mingle2 is by email. You can also contact them through their hotline.
How to Unsubscribe from Mingle2?
If you are a desktop user, you can unsubscribe by going to "Your Account," click on "Settings," then go to "Mail Settings," and you can finally uncheck the specific emails you want to unsubscribe from. On the mobile app, unsubscribe by going to "Settings" from the menu option, then click "Email Address," and uncheck the emails you want to unsubscribe from.
How to Download Mingle2?
You can download the Mingle2 app from Google Play or on App Store.