Match.com Review for More Details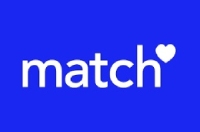 Visit site
Match.com is a popular dating platform, but many people are skeptical about taking the plunge and becoming a member. Check out the Match.com review to know if you should really be a member to join the community.
Overview
Serving both young and senior members for more than 20 years, Match.com is now a popular dating platform with more than 8 million users around the world. It is mostly used by singles looking for love and marriage, but it's equally useful for those looking to hook up with mature women in their local area. Advanced search filters really make it easy to find senior partners around. The gender proportion is quite balanced, with a large percentage of members from Australia alone. The easy signing up and simple navigation are other reasons to join the site. Just keep in mind that messaging is a premium feature, like many other features on the website, so you'd have to pick a paid membership to take advantage of its resources.
Features
So many interesting features make Match.com a preferred choice for seniors looking for serious dating. For instance, registration doesn't require anything out of the ordinary, and even a senior person with little knowledge of computers can handle it well. There's even a profile builder to help older singles get started with ease. You need to upload a profile picture when signing up, but no account verification is required, which means you're likely to find some fake profiles onboard. Anyone can send a like, even with a free account, but messaging is a premium feature. The availability of extensive search filters makes it easier to find the best matches, no matter how strict your requirements are. "Match Me" and "Match Phone" are some added features available to make it easier to find potential partners in your area.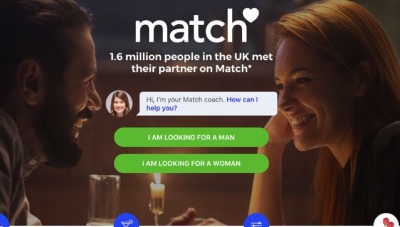 Profile Quality
It's easy to create your profile on Match.com, especially with the help of their profile builder. It's possible to upload 26 photos with your free account, and you can even check the profile to see when the user was last active. Member profiles provide good information, though it's not as detailed as on some other websites. Using a profile builder is a good way to add a sufficient amount of detail to your profile for better matching.
App
You can download Match.com mobile app with the utmost ease. The app is easy to use, though the features are quite the same as on the desktop version. You won't face any usability issue while searching over the app as you can navigate through various contacting features with the utmost ease. While the app looks quite robust, it doesn't take a lot of space in your mobile, which is another added benefit. Don't forget to enable phone notifications when using the app, as it keeps you posted about new likes and messages.
Special Features
Once you become a paid member, you're entitled to take advantage of many special features. For instance, you can send messages to unlimited members and utilize the instant messaging feature at the same time. It's possible to check who has viewed your profile or send email notifications. Quite interestingly, you'll be able to find a place in daily matches, which directly increases your visibility and chances to get matched. Another good feature is browsing invisibly, which is actually a good thing to try for seniors who are not sure if they should disclose their identity too early.
Usability
Speaking of design and usability, Match.com will impress you in every way. There's nothing too complicated about using and finding your match on this platform, making it an instant hit with senior members. The straightforward navigation structure enables you to jump from one page to another with the utmost ease. There aren't many buttons, so you'll be focused on the main task of using filters to find matches. The combination of blue and white with pink for contacting icons makes it pleasing to the eyes. The same is true for the mobile app, which excels when it comes to usability.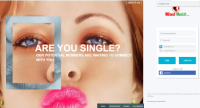 Security
By making use of all the latest encryption methods, the site ensures your data stays safe with them. As there's no need to verify your account, so you're likely to bump into occasional fake profiles, but that's not going to spoil your dating experience.
Premium Extras
For premium members, the site takes special steps to uplift the dating experience. For instance, you can use an add-on feature called "Boost", which puts your profile on "Matches and Discover" section for a full hour. Seniors can take advantage of a feature called "Reverse Matches", which lets you pick who is not compatible with you, leaving only the best matches. You can also view who likes you. Another premium extra is "Match Guarantee", which means you'll get a free six-month membership if you fail to find a partner in six months. Date Check In and Vibe Check will also help you pick someone who matches the vibe.
Pricing
3-month Plan: $14.99/month
6-month Plan: $11.49/month
12-month Plan: $8.99/month
Match.com offers various packages to pick what fits in your budget, or you can start with a 3-month plan to see how things unfold. As compared to other sites, the pricing is not over the top, especially when you consider the features they offer. Apparently, it feels Match.com is a bit expensive as compared to many other top dating sites today, but the features you get fully justify the cost of signing up. You can start with a standard plan, which is relatively inexpensive and costs $12.99/month for a 3-month plan, but Premium Plans come with a better feature set. Here's what you have to pay for a premium plan:
Pros
A perfect dating site for senior singles to find love
Over 8 million active members
Several modes of communication available
A popular site serving for more than 20 years
Free-to-download mobile app
Cons
Messaging available to paid members only
Average loading speed due to high member activity
Real Life Reviews
Amanda
"As a mature woman, I thought my dating time is over until I used Match.com and met a guy much younger to me. We're still dating, and life is lovely."
Linda
"I tried many senior dating sites but couldn't find a partner until I opted for Match.com. Navigation is simple, and the app is just perfect. A fun site to try!"
Cancellation
You don't need to go through a lot of hassle to cancel your membership, though you won't need to. You just need to go to your Account Settings to cancel your subscription. They automatically renew your membership, so make sure you cancel it if you don't wish to use it.
How Do You Avoid Fake Profiles and Bots?
Connecting with potential partners through instant messenger and video chat is probably the best way to ensure you're in conversation with a real person.
What to Make out of Match Review for Guys?
Match.com review suggests that it's a great site to start your dating game, especially when you're returning to the scene after a break and mainly looking for mature singles. Pricing seems to be good considering the features you get, but you'll have to identify fake profiles on your own, as the site doesn't take strict measures in this regard.
How to Pick Up Singles on Match
Seniors can use paid membership to increase their profile visibility, which is likely to improve the chances of hearing from the best partner. Using search filters and exchanging messages will continue to be the standard way of picking up singles on this platform.
What Are the Main Tips for Better Profile Making?
Never forget to answer all the questions in the personality tests and questionnaires any site has available for new users. Talk about your real interests and hobbies, and never lie about your age. Make it clear what you want, and it will work.
FAQ
Is Match.com Safe to Use?
Overall, it's safe to use because they use encryption methods to protect your data, but keep in mind that it's not 100% free of scammers, so you'll have to recognize scammers yourself.
How Old Should You Be to Join the Site?
You need to be at least 21 years old to join the website.
Which Photos Are Not Fit for the Site?
You're not allowed to share photos of minors, celebrities, or other copyright protected images. Avoid pornographic images, or your account will get banned.
Does Match.com Track Your Location?
It does, but it's necessary to deliver the most appropriate matches in your local area. Premium members can set their visibility to "Hidden" to search anonymously, though.
Can You Create Your Account with Ease?
Yes, it doesn't take more than a few minutes to register and get started on Match.com.
What Do You Need to Qualify for the Satisfaction Guarantee Program?
You need to be a member for 6-months and pick a membership plan for 6 months to qualify for the satisfaction guarantee program, which offers free membership for the same period if you don't find a partner.
Is There a Mobile App Available?
Yes, you can download Match.com mobile app easily and free.